Enrich your Interalogistics
Outbound Process
Improve your order fulfillment process including picking, packing, shipping, & fast delivery of a package. And optimize your outbound handling to carry out sales orders at a rapid pace by implementing Arrowhub's smart RFID-enabled warehouse management solution.
Add sales order
Once an order is received, you can add it to our intelligent WMS that will automatically generate sales orders along with the client and product details and push them into the queue to be processed.
Records all orders
Eliminates any error
Automates the process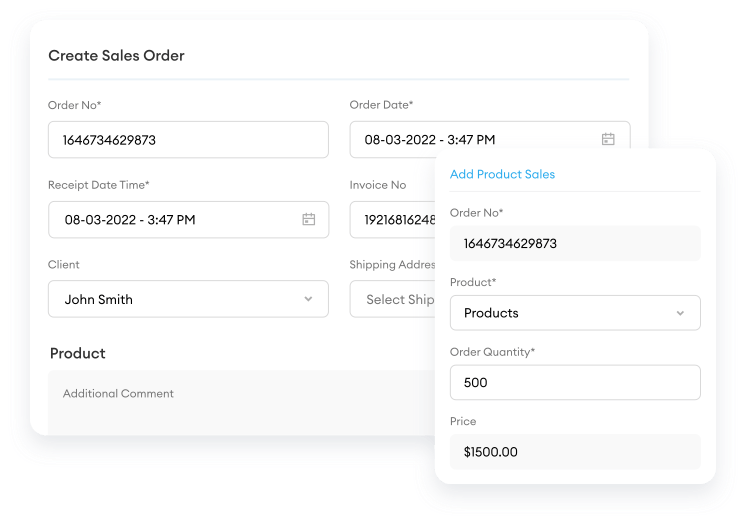 Pick the right product
Our smart RFID-warehouse management system auto-generates a picking list. It shows the right location to pick the order & enables you to verify the picked products to make sure the right product is picked for every order.
Simplifies your picking process
Reduces your spending by around 63%
Flawless picking process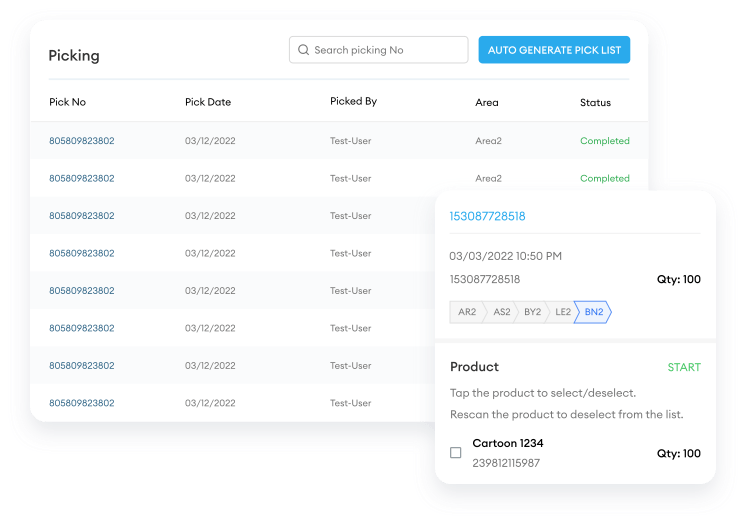 Cautiously Packing Product
Once the products are packed, you can verify if the right product is packed by scanning a unique RFID tag stuck with our intelligent warehouse management software.
Cost-efficient
Prevent damage
Promotes brand identity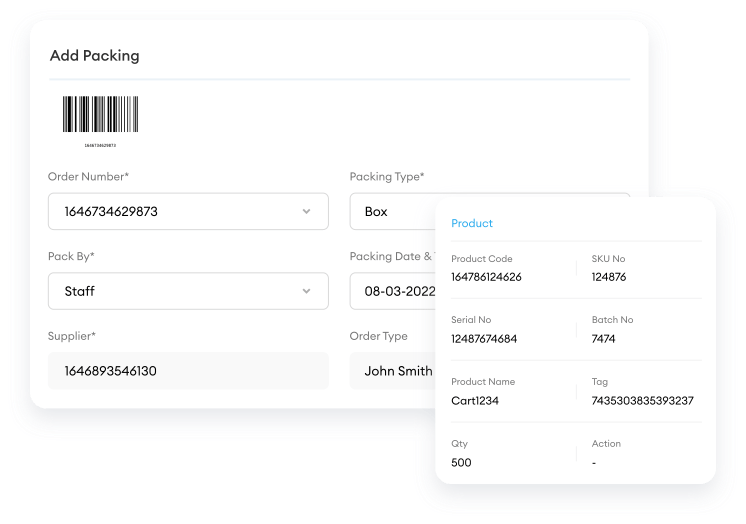 Meticulous Product Shipping
Our smart warehouse management software comes with the auto-update shipment functionality that automatically updates the quantities. You can see the updated shipped order information in real-time.
Reduces the human dependency
Emilinates any possible error
Real-time status updates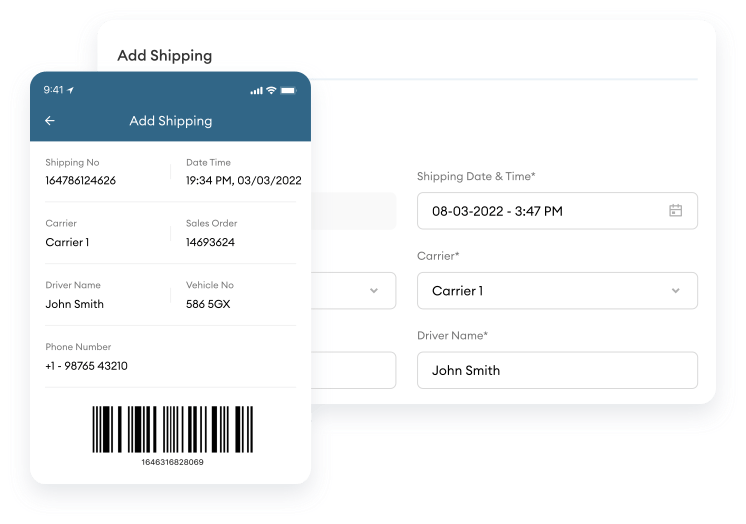 Dominant benefits

of our WMS to make your intralogistics outbound process flawless

Our comprehensive RFID-enabled WMS is created using cutting-edge technologies with the aim of making our customers frontrunners in the automation of outbound logistics & enabling them to meet their customer's demand, support sales, and process to generate revenues.
Reduce human error
Our Next-Gen Warehouse management Software eliminates your reliability on an operator and uses a barcode facility to correctly count and keep record of every product in the software to reduce human error while packaging products.
Streamlined workflow
With our trusted warehouse management software powered by RFID technology, you can monitor intralogistics operations in real-time, manage your inventory and flows of goods across complex supply chains.
Keep a record of all orders
You can keep records of all orders by keeping track of inventory from the moment it is shipped to a warehouse until the point of sale. It ensures you never run out of product, customer retention, and growth.
Ergonomic Warehouse Management Solution Powered by RFID.
Streamline your outbound process to accelerate the loading process, dispatch the items rapidly, fetch the status of the item with an auto-generated picking list and add value to your customer's satisfaction ensure the last-mile delivery with our accredited warehouse management system
Request a Demo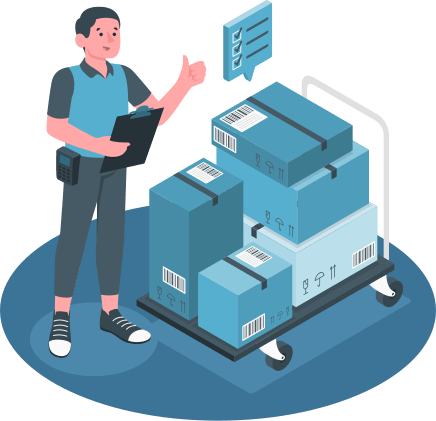 Because we are the first choice of esteemed distribution centers.
Intelligent
Warehouse management

system for every Industry

Arrowhub is born with the clear purpose of bringing accuracy, visibility, and efficiency to inventory control for various industries. Industries that can avail benefit from our RFID warehouse management system are:
Latest related insights on Warehouse
Management Solution
Draw an inspiration reading the solutions to the problems every warehouse owner faces and seeks.
Discover our other
Arrowhub Features
Break the barriers and be better prepared for your next phase of exponential growth leveraging the potential of other features from our smart and powerful WMS.
Start growing your business with us
What Happens Next?
Our sales manager reaches you out within a few days after analyzing your business requirement.

Meanwhile, we sign an NDA to ensure the highest privacy level.

Our pre-sale manager presents project estimates and approximate timeline.