Automate and streamline the
reporting process

with our robust WMS

Get actionable insights and make data-driven decisions to enhance shipments, improve inventory management, and make streamline crucial aspects of warehouse operations.
Warehouse Space Report to improve space utilization
With Arrowhub as your intralogistics partner, you have the opportunity to access the report of space of your logistics center to identify what space is available for incoming shipment, assisting in decreasing put-away time and utilizing the empty space available in the most efficient way possible to increase profitability.
Improved analysis and decision making
Prepares you for tomorrow
Increased productivity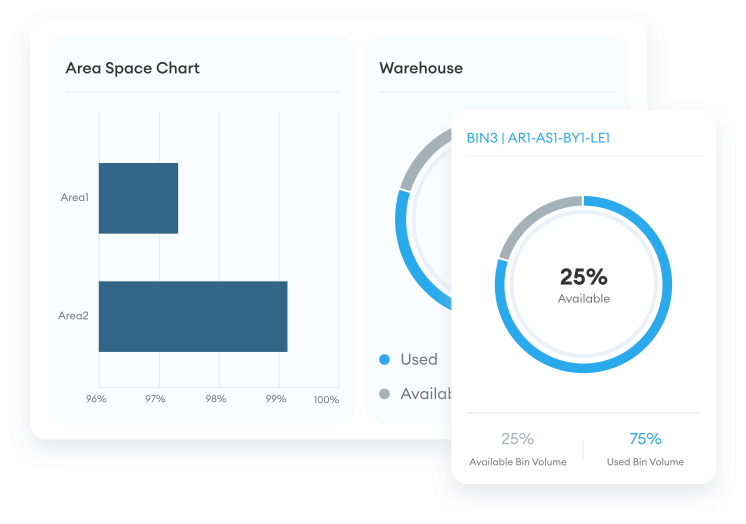 Know you Stock Summary
Our robust RFID enabled WMS generates a stock summary report and gives you the honest information about the entire stock flow, including goods inward, goods outward, stock reordering or stock ageing, opening and closing stock.
Reduce pilferage
Boost visibility
Improve profits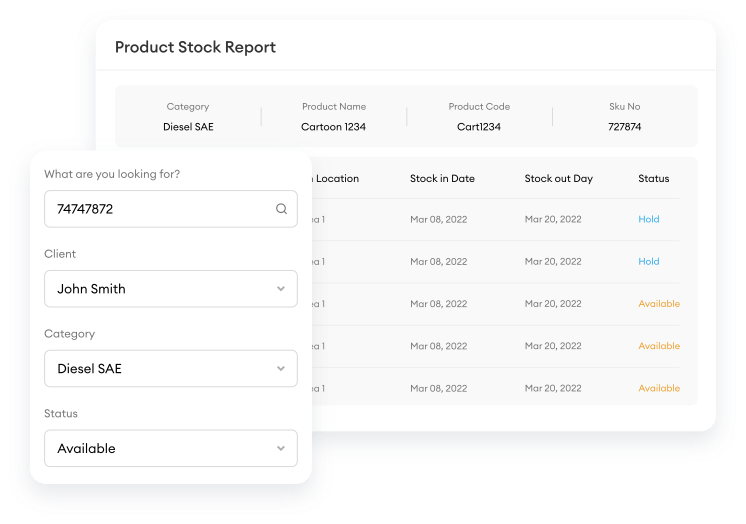 Top benefits of our
time-proven RFID WMS

to enhance the user experience

Our comprehensive RFID-enabled WMS allows you to identify the most opportune areas of improvement, gives you correct data and analytics solutions to streamline your warehouse and distribution operations.
Build a Better Product Visibility
With advanced RFID WMS like Arrowhub, you can build a well-connected warehouse, minimize human error, boost your product visibility within the 4 walls & bring insight to life for end-users, and drive smarter decision-making.
Avoidance of stock-outs and excess stock
Implementing Arrowhub's RFID-enabled WMS gives you accurate reports of available stock and empty bins to avoid any future issues related to stock-outs and excess stock.
Maximize inventory storage
With our warehouse management software, you get the RFID-enabled scanner to efficiently track every bin to achieve maximum visibility of your entire warehouse to maximize inventory storage.
Trailblazing Warehouse Management Software Solution
Monitor your warehouse in real-time with automatic data aggregation and Solve, Automate & bring digital transformation in the Entire Warehouse Journey implementing our Brilliant RFID-enabled WMS.
Request a Demo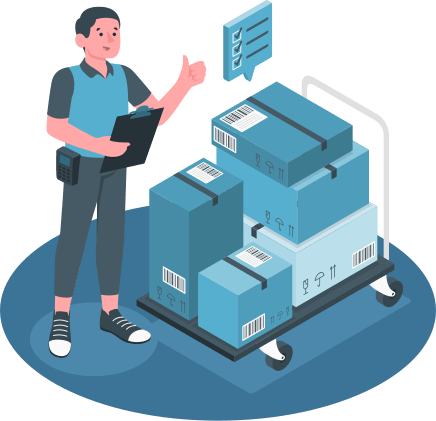 Because we have helped esteemed distribution centers to make informed decisions.
Intelligent
Warehouse management

system for every Industry

Arrowhub is born with the clear purpose of bringing accuracy, visibility, and efficiency to inventory control for various industries. Industries that can avail benefit from our RFID warehouse management system are:
Latest related insights on Warehouse
Management Solution
Draw an inspiration reading the solutions to the problems every warehouse owner faces and seeks.
Discover our other
Arrowhub Features
Break the barriers and be better prepared for your next phase of exponential growth leveraging the potential of other features from our smart and powerful WMS.
Start growing your business with us
What Happens Next?
Our sales manager reaches you out within a few days after analyzing your business requirement.

Meanwhile, we sign an NDA to ensure the highest privacy level.

Our pre-sale manager presents project estimates and approximate timeline.